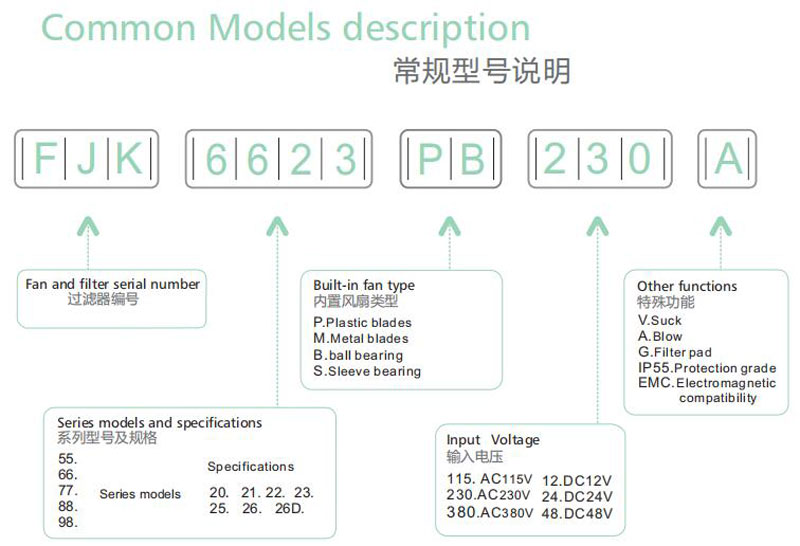 References are based on the frame dimension, which helps you to quickly select the best choice for your installation.
Example:
When your installation space is enough for dimention 120*120*38mm, please choose FJ1203
When you choose AC 220V, frame size 120x120x38mm, sleeve bearing, plug-in connection, please choose model FJ12032AST
We can customize your unconventional products.
---
Characteristics:
1.The fan is made of metal support, built-in centrifugal fan and ABS plastic cover. It is widely applied to electrical products and cabinets.
2.Centrifugal top ventilator can exhaust heat load with high efficiency.
3.It can work under electromagnetic environment, meanwhile, it won't interfere the system or equipment where it installed.
4.Running temperature/humidity: (unconcretionary) Temperature: -30℃ ~ +80℃ Humidity: 0% ~ 95%
5.RAL 7035 grey is the standard color, can be changed to RAL 7032.
6.Protection class: E N 60 5 29 I P 33 / IP54 (not suitable for outdoor equipment).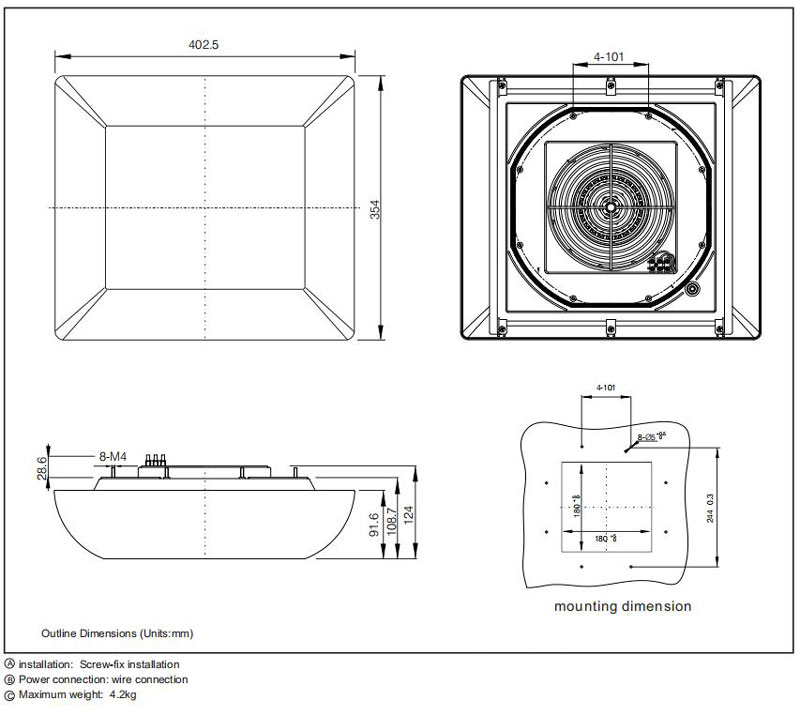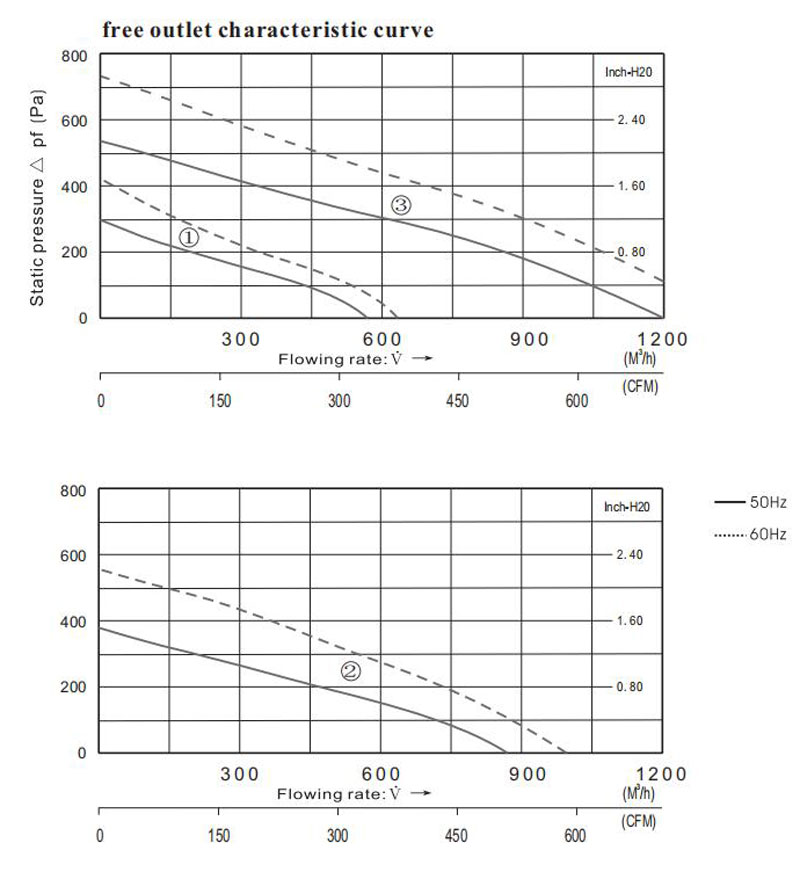 Parameters
Type

Fan Model

Rated Voltage

Speed

Frequency

current

Power

Max Air Flow

Static Pressure

Noise

Curve

external dimensions

V

V

Hz

(A)

(W)+10%-20%

m3/h

(Pa)

(dB)

(mm)

FJK190PBD-230

C2E-190.45A

230 AC

150...250

50

0.28

60

570

300

59

①

402x354x124

60

0.31

71

620

420

61

FJK220PBD-230

C2E-220.44B

230 AC

150...250

50

0.46

98

860

380

67

②

60

0.51

118

980

550

70

FJK225PBD-230

C2E-225.63C

230 AC

150...250

50

0.60

131

1200

540

68

③

60

0.74

170

1340

730

71
Wide range fan

High efficient air flow , high protection class ,

fast installation , easy connection of power supply

Fast tool-less installation

both insert installation and screw installation type are available

High efficient exhaust design, 50% increase average

Ventilation shutter maximal optimized the air circulation

Easy maintain

Fast filter pad replacement Fast ,

easy and safe filter pad replacement, even during operation

Minimized air pressure wastage

Improvement of fan installation distance to filter and

perfect reliable design of air room is verified by study and

test to be better aerodynamics and less air pressure loss.

Thermoduric seal loop

Polyurethane gasket assures long-term seal

Environment

Recycling plastic and filter pad Fan motor according to RoHS